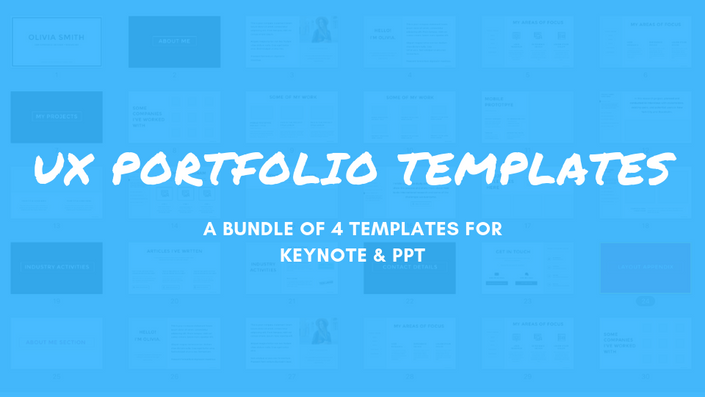 UX Portfolio Template Bundle
A complete set of Keynote and PPT templates for your UX Portfolio

This bundle includes 4 different styles of UX Portfolio templates:


These professionally designed templates will save you a ton of time and are really easy to use, even if you're not great a visual design.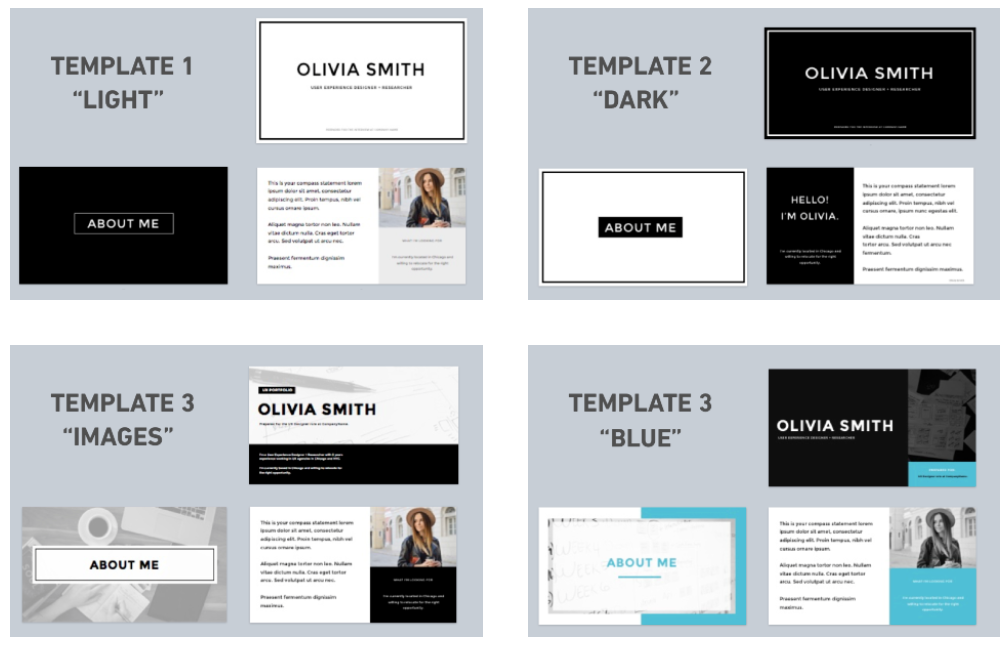 ---

What to know about the UX Portfolio templates:


💻 Works in Keynote and Powerpoint


☝️ Easily drag and drop to replace images


🔮 Over 20 different layouts to showcase your projects and process


✏️ Choose how much text you want to include (heavy, medium, light)


💎 Professionally designed with actual portfolio content in mind


📋 A checklist to keep you on track and organized


🎁 Links to fonts, icons, and more


---

These templates will help you create your UX portfolio in half the time, so you can focus on the content and showcase your awesome work and process.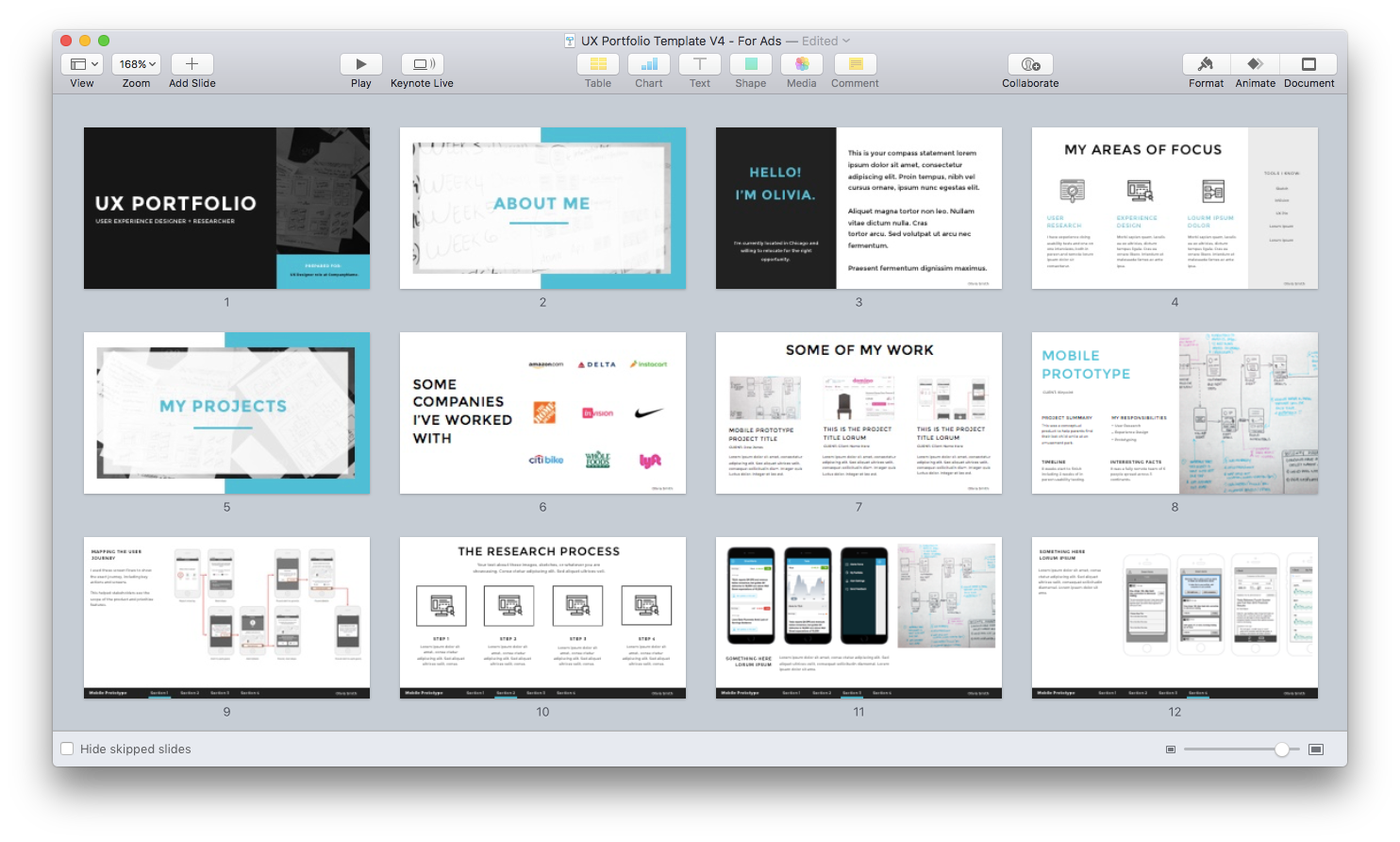 Here are a bunch of the different types of slides you'll get:


Over 20 different layouts so you can customize the portfolio to what you need.
Easily click to replace text, drag and drop images to replace with your own content, and pick and choose the layouts that work best for your projects.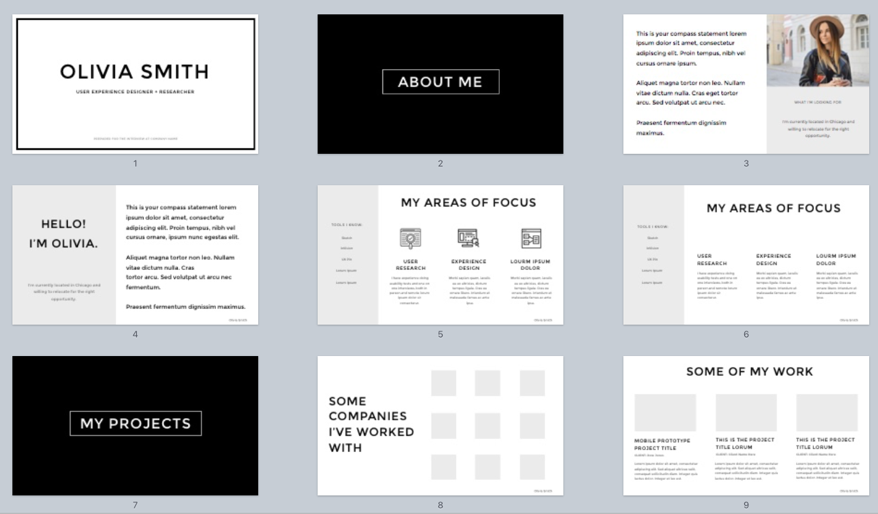 ---

Choose the layouts that work for your projects, even if they aren't super visual.

Each slide has been thoughtfully designed to give you ample space to showcase your work, process, and the story of each project.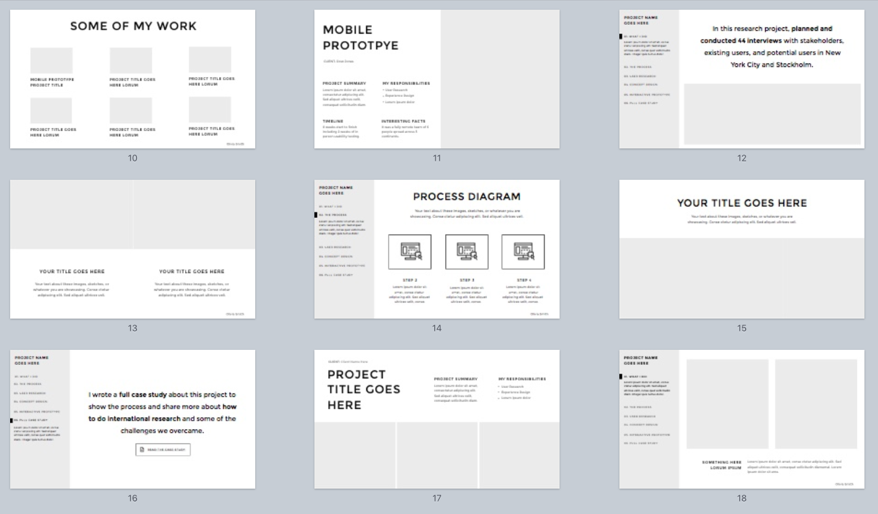 ---

The template also includes various layouts so you can showcase any of your industry activities such as volunteering, articles, and more.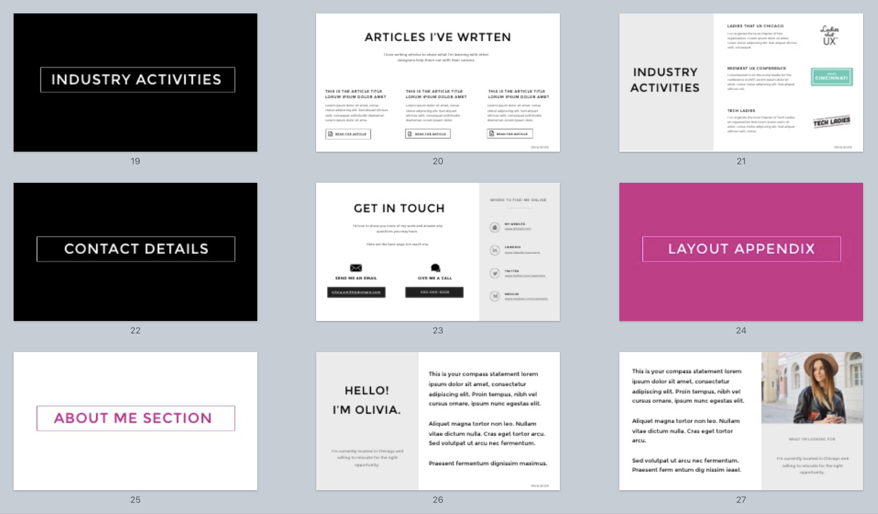 I'm Sarah Doody, nice to meet you!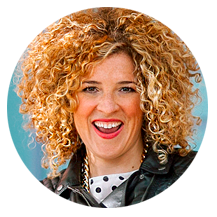 2015: Founded The UX Notebook, a weekly UX email and education collective focused on helping people learn how to think like a designer.

2012: Went full time as self employed with my own UX consulting business.

2011: Co-created curriculum for and taught General Assembly's first ever 12-week User Experience Design course.
2007: Moved to NYC to get started in the roller coaster world of tech startups.
---
Some of the places I've taught, spoke, & written:


The UX Portfolio Template Bundle Is Not Sold On Its Own.


Enroll in The UX Portfolio Formula to get the UX Portfolio Template bundle along with everything you need to write effective case studies, design and layout your portfolio, and prepare for UX job interviews.


Enroll In The UX Portfolio Formula →